The world won't end with a whimper.
Far from it.
6 Disaster Thrillers on Sale 99¢ - $2.99
Breakers
by Edward W. Robertson
$2.99
(Reg. $7.99)
In New York, Walt Lawson is about to lose his girlfriend Vanessa. In Los Angeles, Raymond and Mia James are about to lose their house. Within days, none of it will matter.
When Vanessa dies of the flu, Walt is devastated. But she isn't the last. The virus quickly kills billions, reducing New York to an open grave and LA to a chaotic wilderness of violence and fires. As Raymond and Mia hole up in an abandoned mansion, where they learn to function without electricity, running water, or neighbors, Walt begins an existential walk to LA, where Vanessa had planned to move when she left him. He expects to die along the way.
Months later, a massive vessel appears above Santa Monica Bay. Walt is attacked by a crablike monstrosity in a mountain stream. The virus that ended humanity wasn't created by humans. It was inflicted from outside. The colonists who sent it are ready to finish the job--and Earth's survivors may be too few and too weak to resist.
The Jakarta Pandemic
by Steven Konkoly
$2.99
(Reg. $3.99)
In the late fall of 2013, a lethal pandemic virus rages unchecked across the globe. When the Jakarta Flu threatens his picture perfect Maine neighborhood, Alex Fletcher, Iraq War veteran, is prepared to do whatever it takes to keep his family safe. As a seasoned sales representative for Biosphere Pharmaceuticals, makers of a leading flu virus treatment, Alex understands what a deadly pandemic means for all of them. He particularly knows that isolation is the only guaranteed way to protect his family from the disease.
RE-RELEASED JUNE 2012 with over 90 Pages of never before published Bonus Material, including an excerpt from bestselling apocalyptic horror master Craig DiLouie's THE THIN WHITE LINE.
SECTOR C
by Phoenix Sullivan
99¢
(Reg. $4.39)
A rise in stroke-like cases has CDC analyst Mike Shafer on alert. Patients in every demographic in the Great Plains area, from toddlers to healthy adults to the elderly, are succumbing to rapid deterioration - and death.
Veterinarian Donna Bailey, meanwhile, is dealing with an outbreak of her own. It looks like mad cow disease. But to be affecting so many species? Impossible.
Whatever it is, it's spreading. Fast.
As state and federal agencies race to contain the growing threats, Mike and Donna's searches for Patient Zero intersect at a big-game compound in a remote corner of North Dakota. There they find their answer buried in a secret thought extinct for 10,000 years. A secret entrepreneur Walt Thurman will kill to protect.
But even if Mike and Donna can escape the compound with the secret of Sector C, it may already be too late.
Because after today, extinct no longer means forever.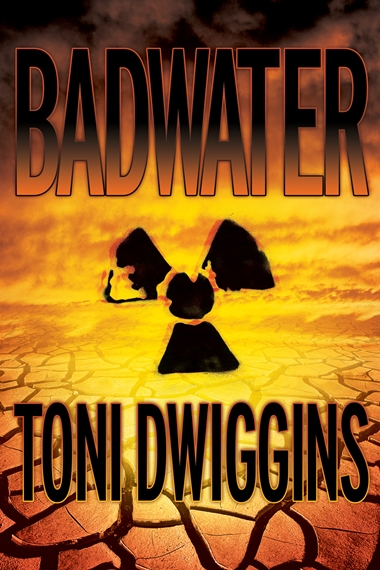 Badwater

(Book 1 in the Forensic Geology Series)
by Toni Dwiggins
$1.99
(Reg. $2.99)
Forensic geologists Cassie Oldfield and Walter Shaws embark on a perilous hunt--tracking a terrorist who has stolen radioactive material that is hotter than the desert in August. He threatens to release it in America's most fragile national park, Death Valley.
But first he must stop the geologists who are closing in.
As the hunt turns dangerous, Cassie and Walter will need grit along with their field skills to survive this case. For they are up against more than pure human malice. The unstable atom--in the hands of an unstable man--is governed by Murphy's Law. Whatever can go wrong, will go wrong.
And it does.
Volcano Watch
(Book 2 in the Forensic Geology Series)
by Toni Dwiggins
99¢
(Reg. $2.99)
NO WAY OUT--so says the note in the pocket of the murdered mayor.
The volcano beneath her town is seething, and the fate of Mammoth Lakes now rests in the hands of emergency planner Adrian Krom.
But Krom has his own agenda.
Investigating the case, forensic geologist Cassie Oldfield tracks mineral clues to discover how the mayor died--and what she found. As the volcano moves toward red alert, Cassie races to prevent 'no way out' from becoming a prophecy.
Petroplague
by Amy Rogers
$2.99
UCLA graduate student Christina Gonzalez wanted to use biotechnology to free America from its dependence on Middle Eastern oil. Instead, an act of eco-terrorism unleashes her genetically-modified bacteria into the fuel supply of Los Angeles, making petroleum useless.
With the city paralyzed and slipping toward anarchy, Christina must find a way to rein in the microscopic monster she created. But not everyone wants to cure the petroplague--and some will do whatever it takes to spread it. From the La Brea Tar Pits to university laboratories to the wilds of the Angeles National Forest, Christina and her cousin River struggle against enemies seen and unseen to stop the infection before it's too late.
Set in the mountain-ringed Los Angeles basin, this terrifyingly plausible science thriller about good intentions, unexpected consequences, Peak Oil, climate change, experimental biofuels, and the astonishing power of microorganisms will give you pause every time you fill up your car.